With Ladurner Equipment, Ladurner Ambiente enters the waste collection equipment market.
Ladurner Ambiente Spa is one of the main international companies operating in the environmental sector.
Thanks to its operating subsidiaries, it is active in the design, construction and management of plants for the treatment of urban solid waste, the recovery of materials and the production of renewable energy.
The South Tyrolean Group, through its subsidiary Ladurner Srl, entered the waste collection equipment market in 2017, to cover, with an industrial approach, that market segment of environmental technologies which until then had neglected:
the sector of waste collection vehicles. From that experience, Ladurner Equipment Srl was born, and today it presides over the specific segment with an approach totally aimed at innovation in the field of sustainable mobility.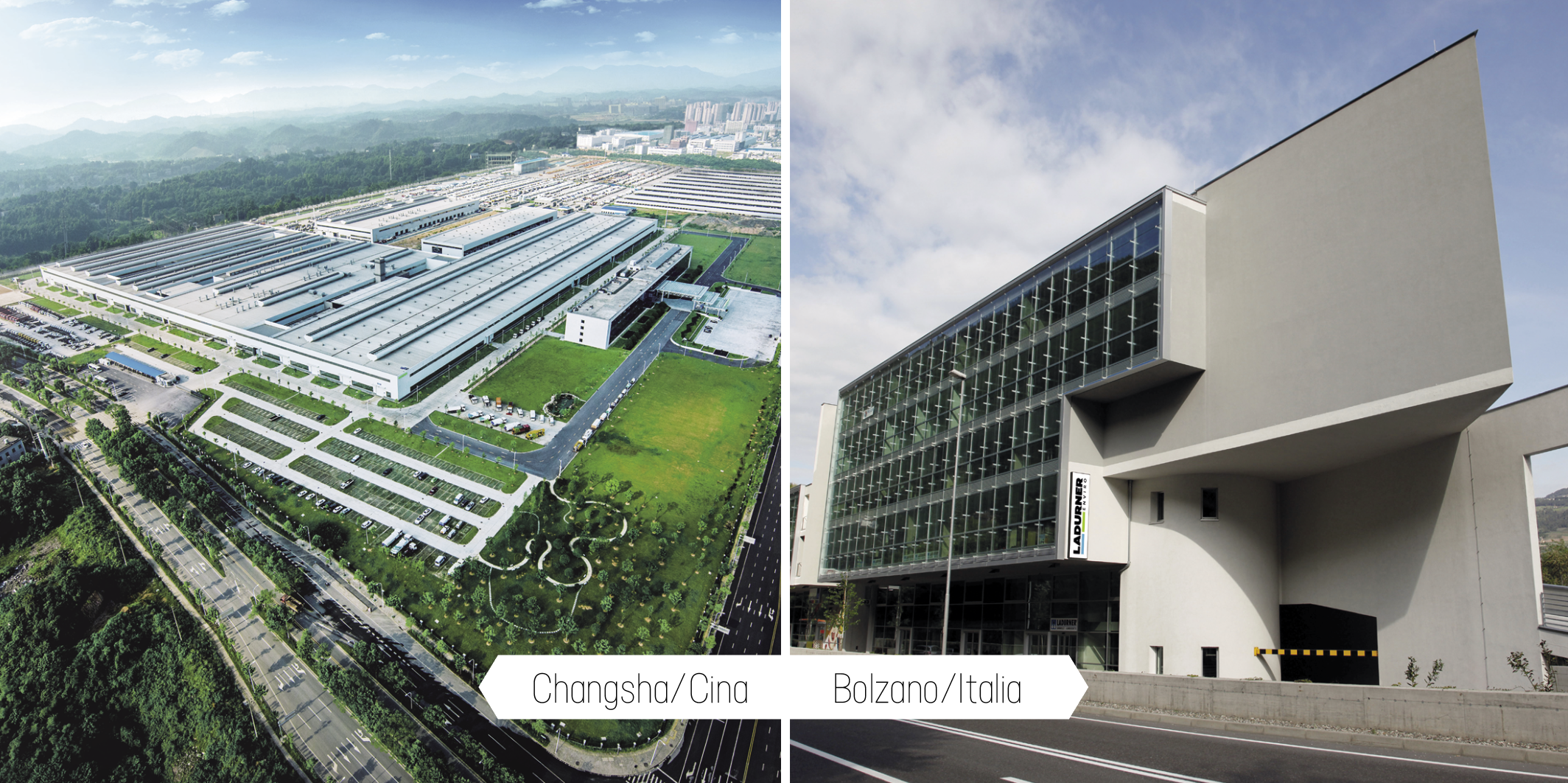 The perfect alliance for the environmental challenge
The project was born from a great alliance, but above all an important industrial synergy, between China and Europe. The designers of Ladurner and its partner Zoomlion Environment, now Infore Enviro, worked hard for a year to be able to put the equipment into production for the European market, making the most of Ladurner Ambiente's long experience in the sector of designing and starting separate waste collection and that of Infore Zoomlion in mechanics and automations.
Sustainable mobility in urban hygiene
After an initial phase dedicated in particular to the fine-tuning and innovation of the equipment and on-board services of traditional endothermic traction vehicles, which has now reached a high level of performance, safety and reliability, the Bolzano group, with the subsidiary Ladurner Equipment, has decidedly embarked on the path of sustainable mobility of waste collection and urban hygiene vehicles. Thanks to the important partnerships it enjoys on the Asian continent (at the forefront of specific technologies) and in particular in China, Ladurner Equipment has a range of native full-electric vehicles , particularly suitable for separate waste collection in urban centres. As mentioned, these are "native" and not "adapted" fully electric looms (such as the looms offered today in Italy and in Europe) which allow superior and high-level performance, safety and reliability.
Scarica la nostra presentazione aziendale qui.
Quality and Environment
Ladurner has always placed attention to the quality of the services and products supplied at the center of its activities and in the same way undertakes to improve the quality of the environment by minimizing the impact of its activities..
As evidence of this, over the years we have developed management systems in line with ISO standards and obtained the relative certifications, all of which can be consulted on the parent company's website, which can be reached from the following link .